James Moseley, Princeton, 1953
Treasure hunting in Peru, 1954
Taken at the what would become the National UFO Conference in 1965 in Cleveland, Ohio at a Holiday Inn.  L to R: David Halperin, Dale Rettig, Jim Moseley and Michael Mann. Courtesy Rick Hilberg.
Mt Vernon Register News 
Tuesday, April 11, 1967, Mt Vernon, Illinois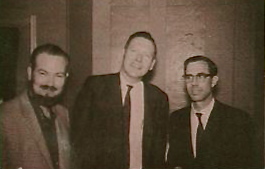 On the Joe Pyne Show circa 1968
SHOW  #37 – "JAMES MOSELEY is the Editor and Publisher of Saucer News who discuses 'The Moth Man,' a strange creature that inhabits the wilds of West Virginia.  He also discusses "the legitimate side of the UFO."
L to R: Cliff Stenberg, Dale Rettig, Rick Hilberg, Edward Biebel and Jim at the 1976 National UFO Conference in Cleveland, Ohio.
1979 National UFO Conference in Green Bay, WI. L to R:
Tim Beckley, Rick Hilberg and Jim Moseley
1984 advertisement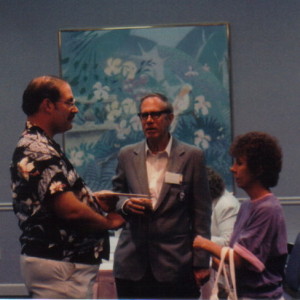 1990 National UFO Conference in Miami Beach. From L to R: Edward Biebel, Jim Moseley and Carol Hilberg
Jim Moseley at the Silver Bridge (courtesy Lance Moody)
2002 NUFOC Conference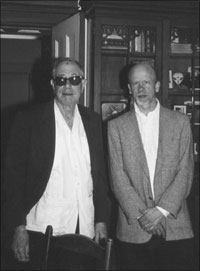 Jim with David Houchin of The Gray Barker UFO Collection
Tom Benson, Jim, Antonio Huneeus and David Houchin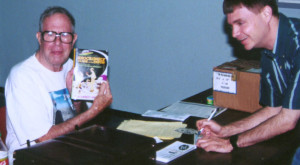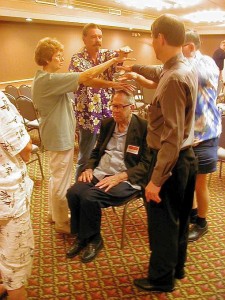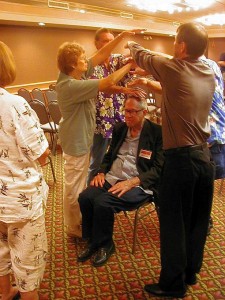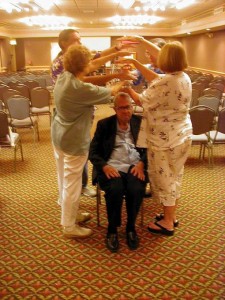 From 2004 NUFOC in Hollywood. Attempting to levitate the Supreme Commander! Courtesy Robert Sheaffer.
Link: More photos from The National UFO Conference
October 29-31, 2004   Hollywood, California