In preparation for the big June 1967 NYC convention, James Moseley arranged to have some merchandise there. One was Jim Moseley's Book of Saucer News, a collection of  fine articles from his magazine, and the other was a LP record album, Strangers From Space, featuring UFO discussions between Jim and radio talk show host Long John Nebel.
Somehow, Nebel wound up receiving sole billing on the record, and also was the key focus on the article in Flying Saucers and UFOs 1968, which was essentialy a big ad for the record and convention.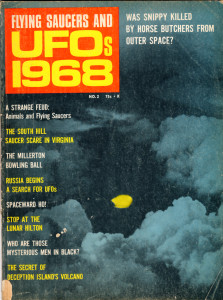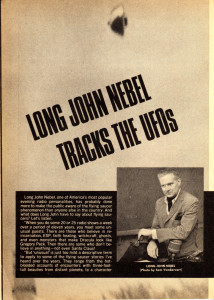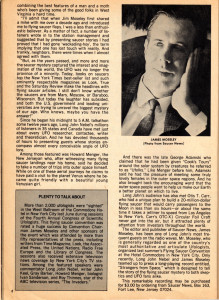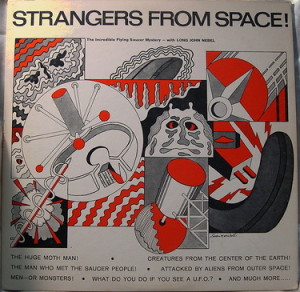 The record  contains: "THE HUGE MOTH MAN, CREATURES FROM THE CENTER OF THE EARTH (Deros & the Shaver Mystery), THE MAN WHO MET THE SAUCER PEOPLE,  ATTACK BY ALIENS FROM OUTER SPACE,  WHAT TO DO IF YOU SEE A UFO? AND MUCH MORE…"
The record is hard to find, but pirate copies can be found on   amazon and at the UFO store.
Thanks to Randel Smith for the magazine scans!